We offer a wide range of document digitization service to address all user requirements. These include scanning of business documents that are A4/A3 in size, large documents such as engineering drawings, maps, plans, manuscripts, bound books and most other documents. We employ some of the best equipment and software tools available in the market and provide this service both on site at customers' premises and out of our Service Centre in Kolkata.
---
Digitization of Business Documents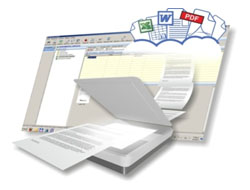 Most businesses have felt the need to manage their information resources that are primarily in paper form. We can scan the paper documents and provide digital copies in most standard file formats including PDF, TIFF, JPEG etc.
We can index the scanned documents and create index databases that can be used with most standard Document Management/ECM solutions.
We can also convert the scanned images to text using OCR technology so that the content in these documents can be made searchable and therefore discovery using standard Document Management/ECM systems can be facilitated.

Digitization of Large Format Documents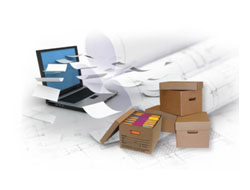 In addition to standard business documents in A4/A3 size, most organizations may have larger documents such as engineering drawings, plans, maps etc. that are a part of their business documents. These documents require specialized wide format scanners for digitization. We provide this service as well.
Like with small documents, these large documents also need to be indexed and sometime converted to text searchable documents before being uploaded to a standard Document Management/ECM system..

Digitization of Bound Books and Manuscripts
Most business documents that are usually in loose leaf form and can be scanned using roller fed high speed scanners. However, when it comes to digitization of books, we need to use different techniques as most books are bound. These books require face-up, non-contact type scanners that do not require the pages to pass through a set of rollers.
Using the best technology available we can convert your valuable collection of books to digital form so that they can be hosted on digital repositories and used in portable devices like Kindle readers etc.


We follow standard procedures for the entire digitization process that ensures the accuracy and integrity of the digitized outputs and also ensure compliance with most recognized quality standards.