In addition to Digital Imaging equipment and software, Acropolis' product portfolio includes microfilm equipment and consumables and related products. As with our other products, we represent the best companies in this field worldwide and therefore we are able to bring to you the most technologically advanced products available anywhere around the globe.
Call us and we will fulfil all your requirements.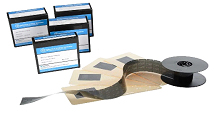 We are here to fulfil all your micrographic consumable requirements with the best products available in the market today. This includes microfilms, 16mm and 35mm as well as aperture cards and microfiche. Duplicating films and microfilm processing chemicals are also available from reliable manufacturers at reasonable prices.

The ScanPro range of microfilm scanners is gold standard for on-demand microfilm scanning. It supports all formats of microfilms including 16mm, 35mm, microfiche and micro opaque. The products are simple yet powerful, offering features like high optical resolution, fast and accurate automatic scanning, OCR, word search, auto adjust scanned image, image output in most standard file formats including PDF. The 26 megapixel camera of the scanner give nearly twice the optical resolution of any other microfilm scanner on the market. Precise image search using blips is possible on these scanners.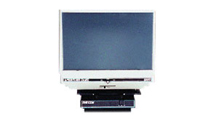 We have a range of microfilm readers available for all kinds of applications. From low cost manually operated microfilm readers for 16mm & 35mm microfilm to motorized library readers, we have the entire range of equipment available covered. Come to us and we will provide an appropriate solutions for all your needs.